Wednesday 01-April-2015, 10:44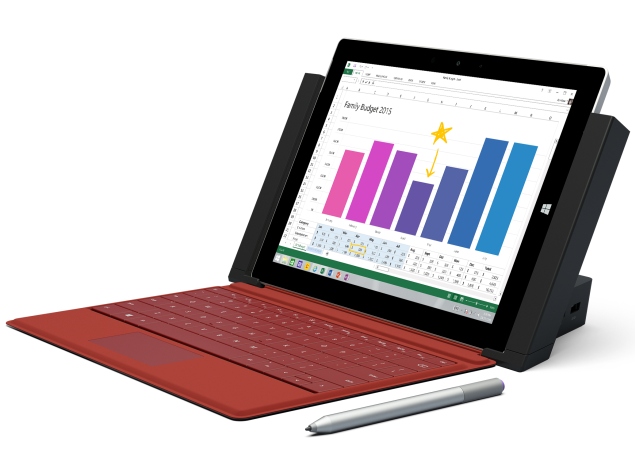 Microsoft on Tuesday unveiled a low-cost version of its Surface tablet computer, cutting the screen size of the device which starts at $499.
The Microsoft Surface 3 will cost less than the $799 starting price for the Surface Pro 3 introduced last year, but will also have a less powerful processor and lack some other features. The tablet is also being called the thinnest and lightest Surface ever, weighing 622 grams and sporting a 8.7mm thickness.
The new Microsoft tablet comes with a 10.8-inch full-HD display, making it smaller than the earlier 12-inch screen versions of Surface, and gives Microsoft a new tablet that aims to compete with Apple's iPad Air. The firm will also be launching a Microsoft Surface 3 (4G LTE) variant. Both run Windows 8.1, with a free upgrade to Windows 10.
Two built-in storage models will be available, with the 64GB model featuring 2GB of RAM, and the 128GB model featuring 4GB of RAM.
http://gadgets.ndtv.com/tablets/news/mic...hed-676574